RUCOINX, a leading mid-sized manufacturer and system provider of highly specialized industrial printing inks for screen, pad, gravure, flexo, and UV offset printing, is pleased to announce the appointment of Thomas Kleps as its new Managing Director. Thomas Kleps will assume his new role in October 2023.
With over 30 years of extensive experience in general management, sales, and marketing in the chemical industry both domestically and internationally, Thomas Kleps brings the ideal skill set to steer RUCOINX towards a future-focused path in its relevant markets.
Moritz Hartmann, who has been serving as the Managing Director of RUCOINX Eppstein since May 2017, is preparing for his next career step within the corporate group. Starting from April 2024, he will take on a new role as Director of Strategy and Innovation for INX Europe while maintaining a strong connection with the Eppstein-based company.
Cleo Nomikos, who assumed the position of President of INX Europe, the parent company of RUCOINX, on September 1st, looks forward to a promising and motivated collaboration with both Thomas Kleps and Moritz Hartmann. He stated, "We are delighted to have secured the services of an experienced industry expert to take over from Moritz Hartmann and continue to guarantee excellent service and quality."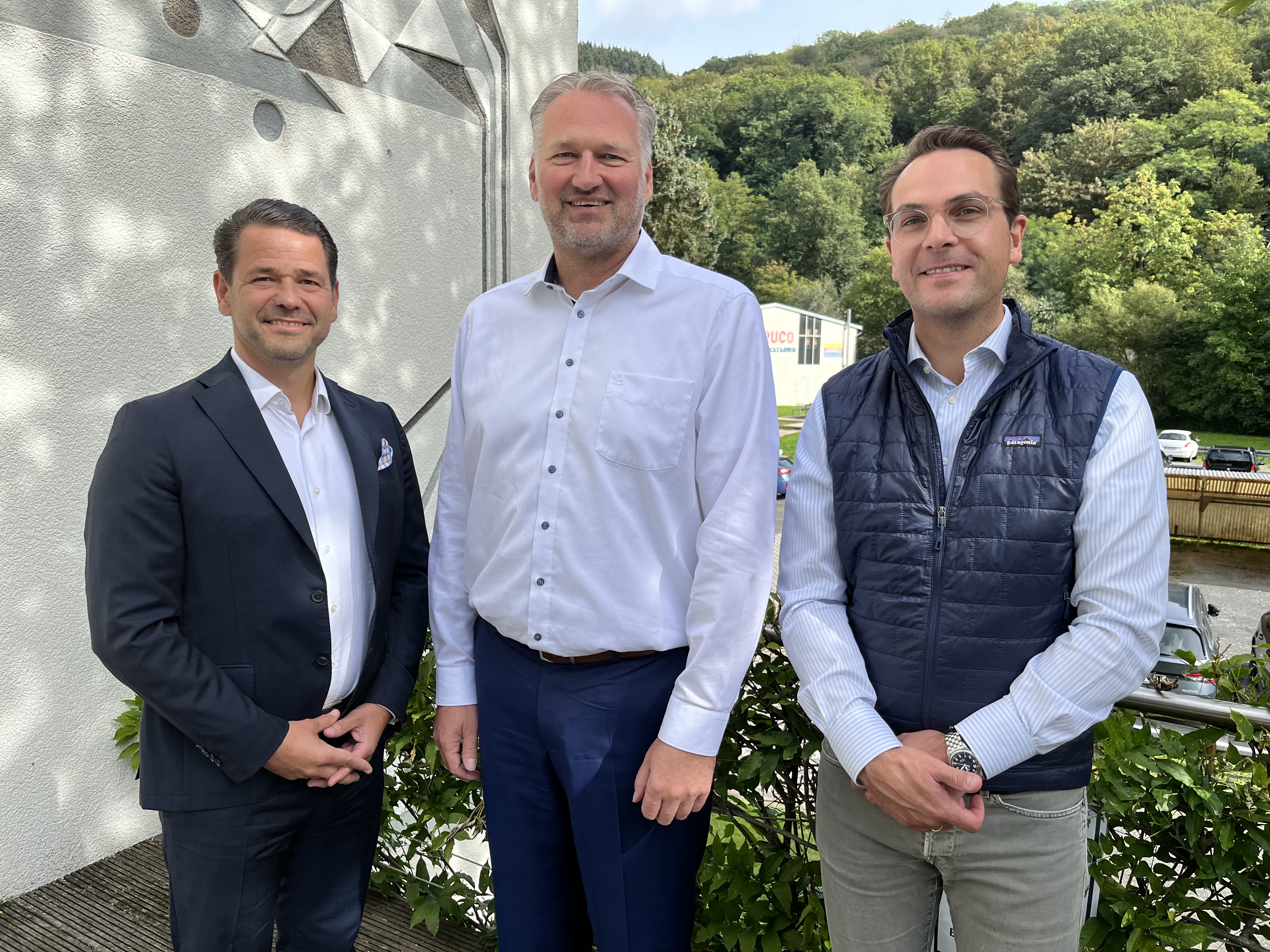 from left Cleo Nomikos, in the middle Thomas Kleps, right Moritz Hartmann